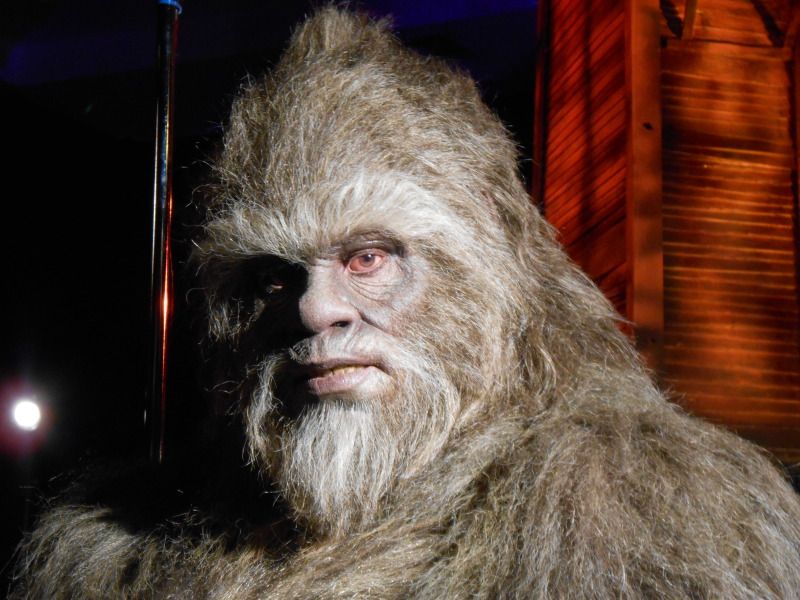 Karen: I've been to a number of comic book and science fiction conventions over the course of my life, starting at age ten with the San Diego Comic Con and going through numerous Star Trek conventions, Comic Cons, Wonder Cons, etc. But never had I been to a convention dedicated to monsters -that is, until a few weeks ago, when I journeyed to Burbank, California. Monsterpalooza: the Art of Monsters was a brand new experience for me, and one I t
horoughly enjoyed!

Karen: It was like a typical comic con in the way it worked; there were panels, signings, and a dealer's room. However, everything was focused on monster movies, from the silents to modern day. I enjoyed many panels, but two stand out. One was the Jack Pierce panel. Pierce is the man responsible for the make-ups of all the classic Universal monsters, including the Frankenstein Monster and the Wolfman. The panel gave an overview of Pierce's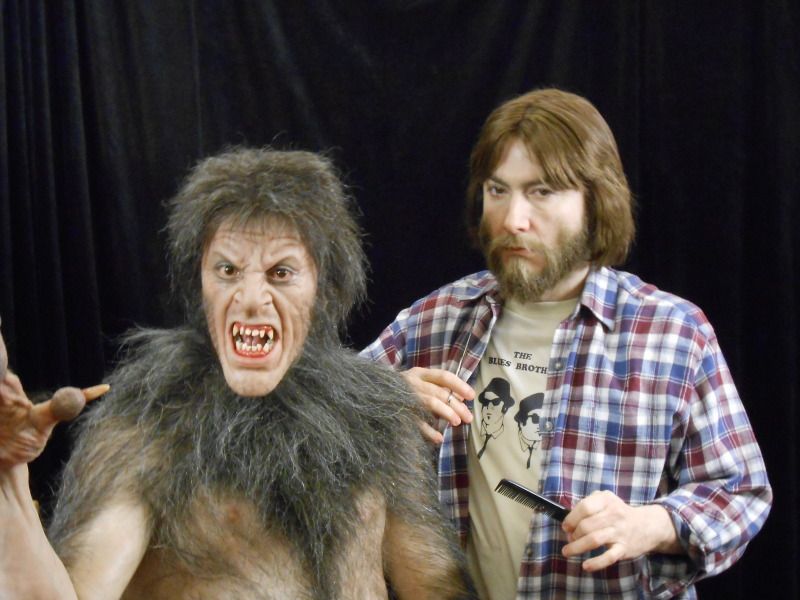 life, including the fact that he managed the Universal Studios basketball team, and many of the team members went on in 1936 to play in the Olympics.
The second panel was one on the 25th anniversary of

Predator.

Six of the original effects crew were reunited and shared stories and pictures. It's amazing to discover that the men who made that outstanding creature were all between about 19-24 y
ears old at the time!

Karen: The dealers' room, besides offering the usual T-shirts, books, posters, and other paraphernalia, also had a great deal of art work on display: primarily sculptures, and in some cases life size statues. Artist Mike Hill had tributes to both Jack Pierce and modern monster maker Rick Baker, with full size sculptures of Pierce making Boris Karloff up as the Mummy, and Baker making David Naughton up as the werewolf from

American Werewolf in London.

These were incredibly life-like. See for yourself.

Karen: In one section of the dealers' room was the Monsterpalooza museum. This was an unbelievable display of paintings, sculpture, movie props, etc., from all sorts of movies and TV shows. Daniel Horne's paintings of classic monsters were phenomenal. Some of the full-size creatures were also sensational, including a Predator vs. Alien stan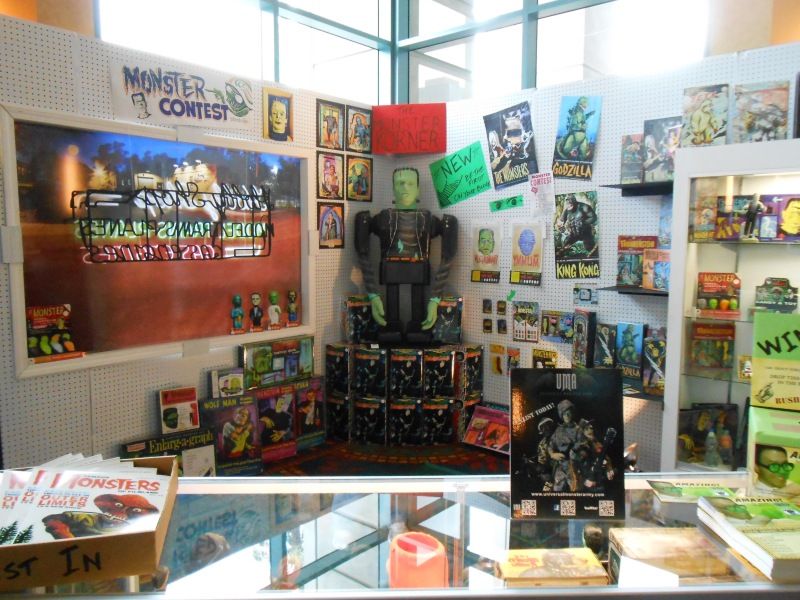 d-off, and a towering Sasquatch with an incredibly expressive face.

Karen: I have to give a shout out to my pals at the Universal Monster Army who won the best display award with their depiction of a 60's monster kid's dream hobby shop. This looked wonderfully authentic,right down to the window that looked out on a small town street. Great work guys.

Karen: Monster kid supreme Bob Bur
ns and his wife Kathy were in attendance and they are always a pleasure to see. A documentary about the Burns' enormous collection of movie memorabilia (and their lives too) called Beast Wishes will be out next month. I saw a few minutes of the documentary and immediately got on the pre-order list. It looks fabulous.

Karen: As with most conventions, something unexpected happened. We were informed that the Fry's Electronics store just a block away had a sci-fi
theme. We went over and discovered there was a flying saucer crashed into the front of the building! Inside, hordes of little green men glared from the beams above, a giant octo
pus burst through a wall, giant ants attacked, and Gort's cousin held a woman in his arms in front of his colossal spaceship. I can't say enough about this store. If you are in the Burbank area, it's right by the Bob Hope Airport. Definitely worth a look-see!

Karen: I really enjoyed this weekend and highly
recommend Monsterpalooza to anyone who enjoys a good monster! A second show this year, Son of Monsterpalooza, will take place at the same venue (Marriott Burbank Hotel and Convention Center) on October 26-28.