Karen: I'm sure everyone's had a chance to see some of the cool toys that were on display at this year's San Diego Comic Con. Of course everyone from Sideshow to Diamond Select to Mattel,etc, was there. Although I did not go this year I've looked at a lot of pictures and some of the items caught my eye.
Cool Toy Review
has a nice set of photos of tons of products. Some of the ones that will be on my shopping list:


Karen: Diamond Select's Metaluna Mutant with its very own interociter! Now I'll be honest: I think the Sideshow 8" version of the mutant
that came out a few years ago is a better-looking sculpt than this one. But -how can you pass it up when you can get an interociter too? That's just too cool!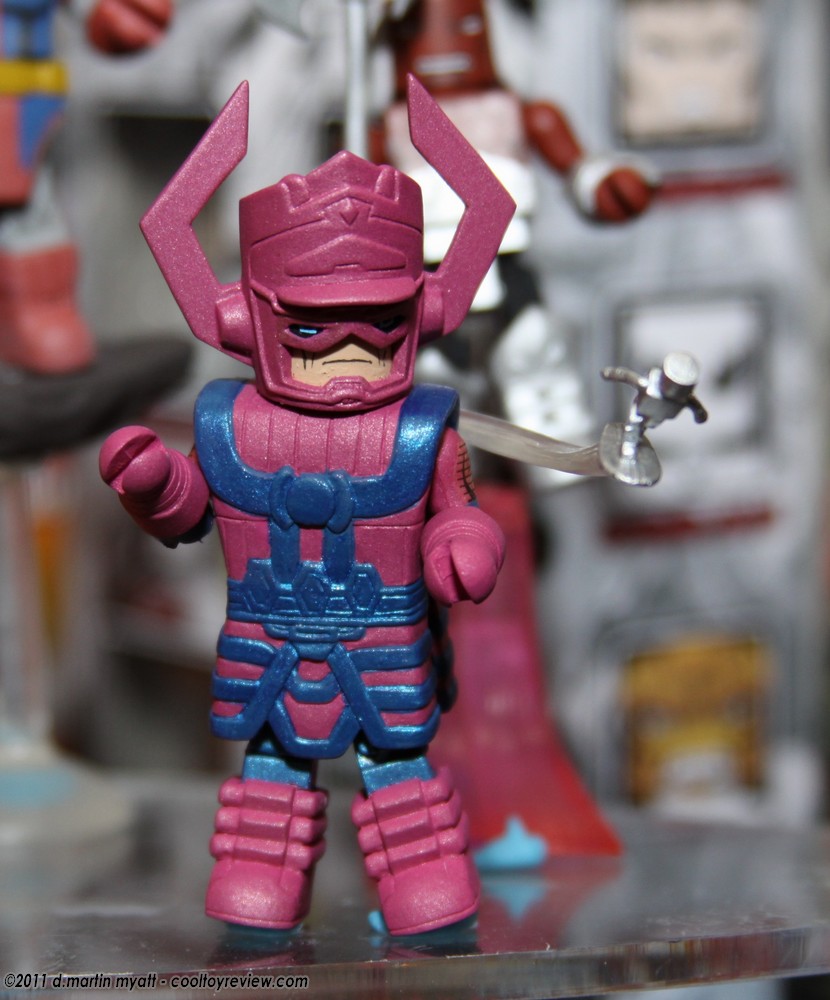 Karen: I'm a sucker for Mini-Mates. How about this Galactus one, complete with his own little Silver Surfer orbiting around him?
Doug: If I collected one more thing, it would be the Mini-Mates. But you have to draw the line somewhere! My sons have a large Cool Whip tub full of these little guys, including the All-New, All-Different X-Men set -- they are all really fun to look at (pssst... and even play with every now and then).
Karen: I know my blog-mate Doug is excited about some offerings from Mattel -and so am I! Here's an image from
Action Figure Insider
:
Karen: Whoa! Long Live the Legion! Looks great, mostly classic costumes, and an over-sized Colossal Boy is sweet. I do wish Saturn Girl was in her Cockrum outfit, but hey, this is pretty nice.

Doug: However, we can certainly be thankful that Cos is in his old-school outfit. We wouldn't want the poor boy to catch a draft!

Doug: And you want giants? How about the extremely cool presentation of these vinyl Mini-Muggs? What a hoot!



Karen: Does anyone have anything to add to this list?